Previously managed as a game camp for breeding rare and endangered species such as black and white rhino, the Mangetti conservation area was proclaimed as the Mangetti National Park in 2008 to protect its wildlife and vegetation and provide tangible socioeconomic benefits to local communities through careful tourism development.
Situated some 100 km south-west of Rundu in the Kavango Region, the park extends over some 420 km2 and is managed jointly by the Ukwangali Traditional Authority and the MET. Animals seen here include eland, blue wildebeest, African wild dog, leopard and hyena.
Additional species such as common impala, gemsbok, kudu, giraffe and Burchell's zebra were translocated through the Enhancing Wildlife-based Economy in Rural Areas Project from the Etosha National Park and the private sector.
African wild dogs. Photo ©Paul van Schalkwyk
Female impalas. Photo ©Paul van Schalkwyk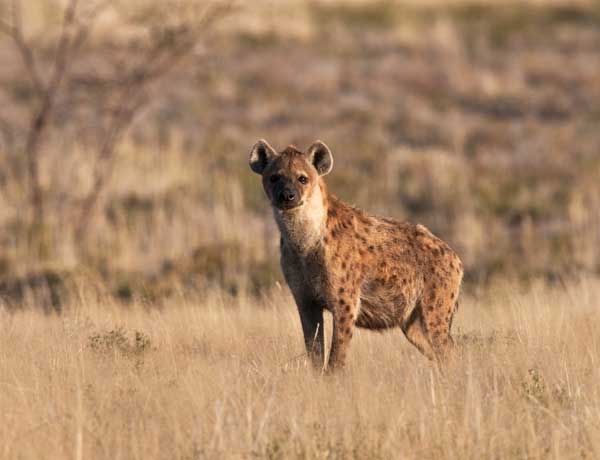 Hyena (Hyaenidae). Photo ©Paul van Schalkwyk