Nkasa Rupara National Park
T he 320-km2 Nkasa Rupara National Park, proclaimed in 1990, has the distinction of being the largest wetland area with conservation status in Namibia.
The park is characterised by a complex network of channels, reed beds, ox-bow lakes and tree-covered islands, with the focal point on Nkasa and Lupala, two large islands in the Kwando/Linyanti River. During the dry season the islands can be reached by road, but after the rains, 80% of their surface area becomes flooded, cutting them off from the mainland. The same bird and animal species occur in Nkasa Rupara as in the Mudumu National Park.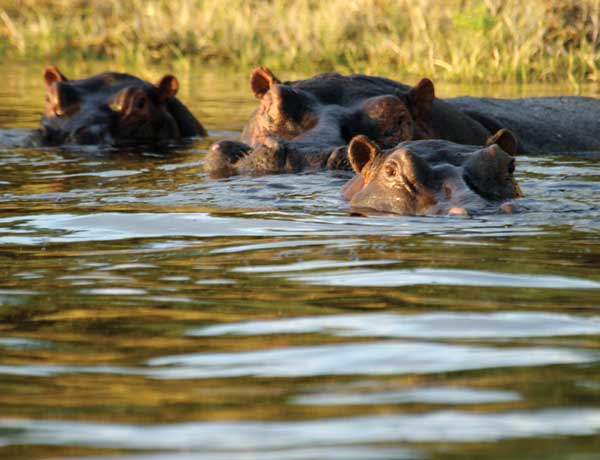 Hippos are a common sight in rivers, on banks and in waterways. Photo ©Paul van Schalkwyk
The Kavango and Zambezi is one of few regions in Namibia where sable antelope roam naturally. Photo ©Elzanne Erasmus