T he main town in the Kavango Region is Rundu, situated on the banks of the Okavango River. This is the home of Namibia's well-known Kavango woodcarvers.
Their ancient craft, handed down over generations, is a flourishing industry today. Wood carvings are made and offered for sale at the Mbungura Woodcraft Co-operative, which has its main workshop and office in the town. Another worthwhile stop is the Rundu Open Market, to taste some local delicatessen and experience the unique culture of the region. Here you'll also find the Kavango Basket Project, providing a source of income for local women. For western-type meals and refreshments, try the Forget-Me-Not Coffee Shop.
A worthy tourist attraction is the Kavango Open Africa Route, extending from Katwitwi to Mohembo, and incorporating the Mahangu and Khaudum game parks in the south. The route, which runs parallel to the Kavango River, includes communal conservancies and community campsites, craft outlets, accommodation establishments and facilities providing essential tourism services.
Rundu Airport is situated 5 km south-west of the town. Air Namibia offers flights from Windhoek to Rundu four times a week.
Thirty kilometres east of Rundu is the Sambyu Museum, an art and crafts facility displaying woodcarvings and traditional crafts from the Kavango Region and southern Angola, and stone tools found locally.
Photo ©Paul van Schalkwyk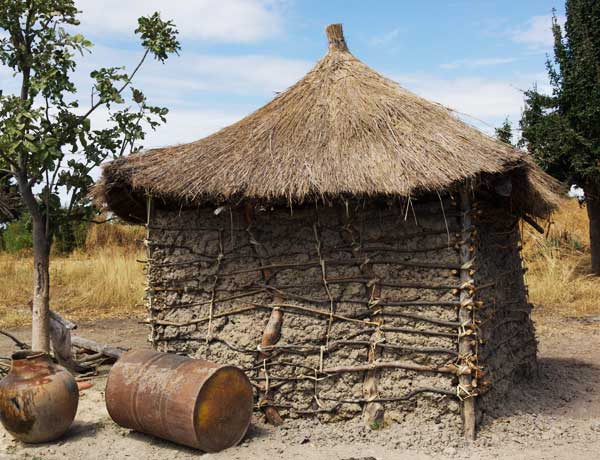 Photo ©Paul van Schalkwyk