Text Marita van Rooyen
Photographs Marita van Rooyen, Serina Strohmenger 
The art of cooking over an open fire is hardly a new phenomenon. To the contrary. It is the oldest way of cooking there is, executed by our ancestors since times immemorial. But make no mistake; fire cooking is by no means a prehistoric endeavour. It has evolved into a creative exercise and is potentially the ultimate social gathering! And when comparing fire food to oven food, the fire version wins hands down. There is simply nothing that beats the taste and appeal of a meal cooked over a campfire.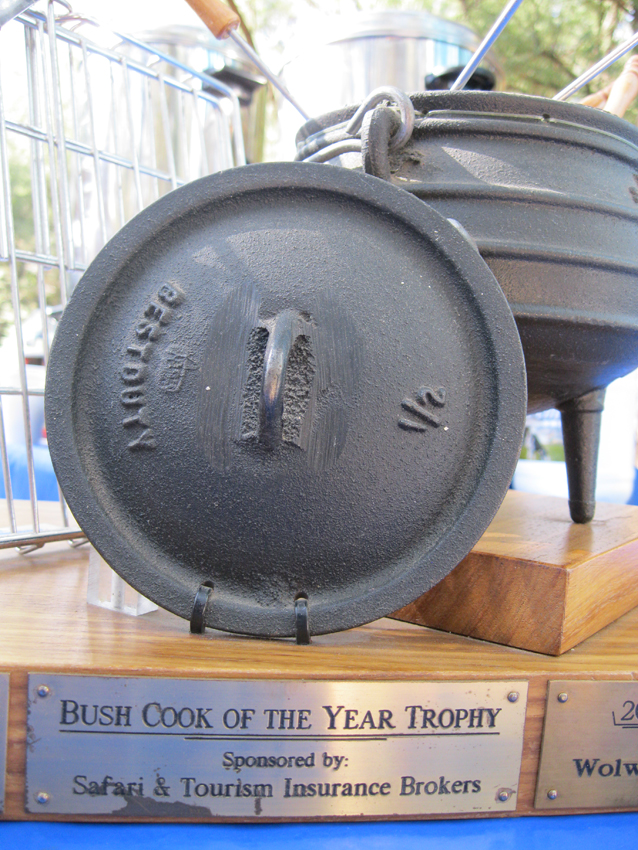 In Namibia, fire cooking is one of the most sought-after ways of getting a group of friends together for a session of serious mingling. And it's by no means restricted to Saturday-afternoon braais only. In Namibia we turn it into a seriously challenging event by inviting tourism experts to bring their most basic cooking utensils and a mouth-watering selection of ingredients, to light the fire and then compete to be crowned king at the annual Bush Cook Competition!
First held in 2003, the Tour and Safari Association (TASA) Bush Cook Competition rapidly became the ultimate national event to test and show off fire- and bush-cooking skills. The competition came into being because a large number of TASA members are required to cook food on an open fire on guided camping trips.
Winning team: Get their recipe here – Sense of Africa's Vicious Delicious 
Team members: Patricia Morkel, Wesley Fisch, Marina Krige, and Hanna Isaacs 
Second prize winners: Get their recipe here – The Cardboard Box Backpackers 
Team members: Chad Wratten, Mona Lisa Seibes, Vicky Dreyer, Johnny Gawub
Third prize winners: Get their recipe here – Wild Dog Safaris
Team members: Louise Ellison, Tembo Kalisch, Leslie Crighton, and Milner Kandjavera
Best team spirit: Get their recipe here – First National Bank Namibia as Warm Kole
Team members: Carlos Jose Medeiros, Rene Botes, Tanya Walters, and Martin du Plooy. 
Carlos was awarded the Best Potjie Spirit Individual title.
Best Dressed Team: Get their recipe here – Sense of Africa's Matangara Queens
Team members: Anja van Neel, Irene van Neel, Bianca Kazombiaze, and Ayesha Stümpfe
General tips for having fun on the fire
Start your fire with dry, seasoned wood. We recommend wood from the camel-thorn tree. If the wood's wet, or green, it will only bring you a frustrating, smoked-filled experience.
Choose your fire-making spot carefully. We don't want you burning down the bush, or firing up the burrows of innocent little creatures. Pick a spot that has lots of open space around it and doesn't pose a threat to the surroundings.
Watch the wind. Try and find a spot that is wind sheltered. If not, you might have to wait a bit before sinking your teeth into that freshly grilled steak.
 Travel News Namibia Spring 2013 edition