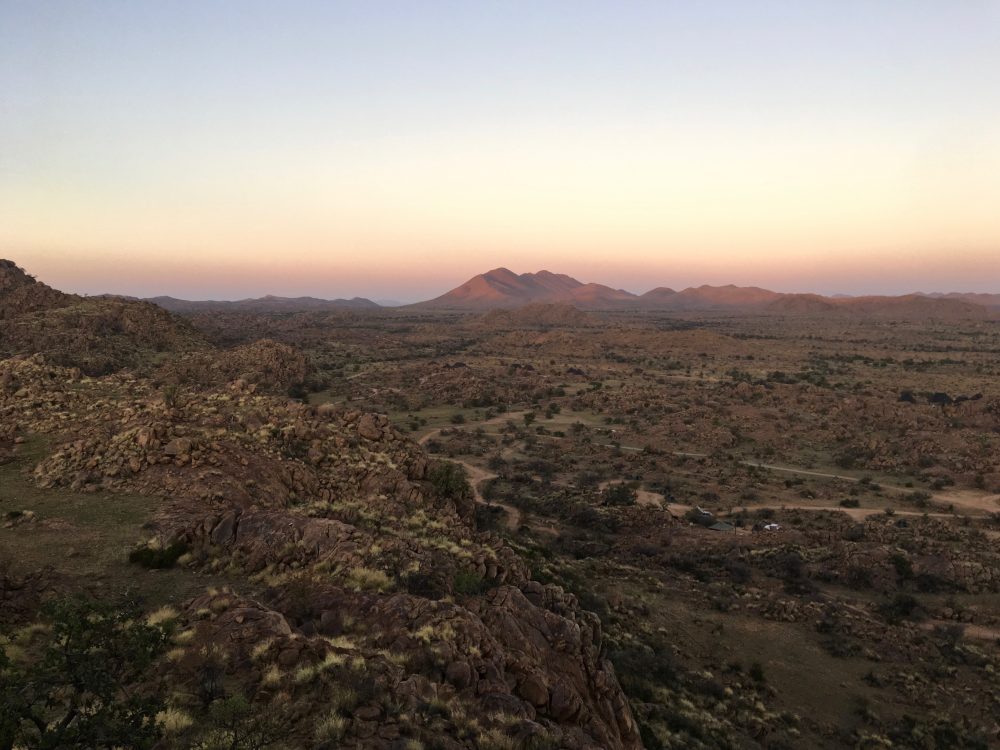 Camping at Namibgrens
November 8, 2018
5 Movies and TV shows you didn't know were filmed in Namibia
November 15, 2018
Words and photos: Charene Labuschagne
Swakopmund is, amongst other things, considered a coffee-lover's haven. With two roasters having been founded and currently residing in the seaside town, the whiff of dark roast in the brisk Atlantic air is a near-constant. Go figure – Swakop moves at its own lazy pace, making every hour coffee hour.
The most popular coffee stop earned its name from the slow-paced lifestyle of its hometown. Slowtown Coffee Roasters needs no introduction to the local coffee connoisseur and lover of rustic, laid-back lounging. They boast 7 different roasts which can be purchased at all of their shops and most major grocers. Many flock to the larger, more central bistro at Altona Haus in Daniel Tjongarero Avenue, but in a little nook on Swakop Street by the Swakopmund Laundrette, you'll find a small 7 seater lounge right where they do the actual roasting. Here they don't serve their usual light meals, but the constant scent of nutty, chocolaty coffee beans being roasted to perfection makes up for it.
Cordes and Co. seems unassuming from the exterior, but like most things, all the goodness lies inside. Their coffee is strong and their cakes are decadent. An extensive menu also boasts fresh produce from local farmers and hearty daily lunch specials. They source their roasted coffee beans from Bean in Cape Town and debatably craft one of the best cappuccinos in town. Cosy inside seating begs long hours of endless conversation and their outdoor space lets you enjoy the crisp weather of Swakopmund. Do you really need more reason to visit?  
Last, but not least, on our list of favourite coffee spots in Swakop, is the highly underrated Two Beards and a Saint. This little sanctuary is crammed full of industrial style, miss-matched furniture, science experiment coffee presses and fabulous food. A double story loft space with mezzanine on which the coffee is roasted means you can sit and mingle amongst the symphony of coffee grinders, cups and saucers clinking, and the silent lull of the roaster making magic. The coffee is dubbed Two Beards, but the Saint is responsible for the mouth-watering menu consisting of classic Brötchens, rich soups and freshly baked pies. Our favourite menu item is the brisket footlong served with an umami jus for dipping – delightful. Two Beards has concocted some of the most unusual yet ingenious coffee pairings, some laced with condensed milk and others with black tea and citrus shavings. If you're not feeling too bold, weird and wonderful coffee patents produce the perfect americano with gas burners and gravity – making Instagram-worthy magic. We could go on forever…
Regardless of where you decide to find your caffeine fix in Swakopmund, you'll have a great experience – it's the home of great coffee in Namibia!