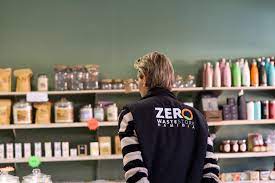 Zero Waste Store Namibia opens in Windhoek
September 20, 2019
Lüderitz Speed Challenge 2019
October 18, 2019
Some people have the spirit to explore. That unquenchable thirst to seek out new places, to journey to foreign lands and settle on distant shores. The spirit that brought Hansheinrich von Wolf, a German aristocrat, and his wife, Jayta, an American heiress, to Namibia at the beginning of the 20th century, to a tract of rocky, dry earth between the harsh dunes of the Namib Desert and mountainous steppes that lead to the Fish River Canyon  to build Duwisib, their castle in the desert.
Words: Nina van Schalkwyk
The two set out to create something almost unimaginable. It takes a very peculiar kind of person to accomplish what the Von Wolfs managed to do, to build a castle close in the middle of the desert. Here are a few interesting things you didn't know about the Von Wolfs and their castle.
Hansheinrich von Wolf: the first owner and master of the castle
Stories about Hans Heinrich von Wolf circulated widely among the settler community during his time in the then South-West Africa: That he was a gambler, a drunk. That he was volatile, stubborn, and foolhardy. And perhaps there was some truth to these allegations. In fact, he loved playing cards but refused to play against inexperienced or younger players as he was sure they stood no chance. He was also known to host parties at the castle that lasted late into the night.
He was perhaps a tad eccentric. On Christmas he had his finest stallions led into the Knight's Hall and fed them each a treat personally. And perhaps he didn't have the best judgement. He trekked into the desert three or four times to find diamonds before giving up. But perhaps this says more about his refusal to give up once he's put his mind to something.
Once, on his way to the capital, his route was blocked by a strong river. Undeterred, he stripped down and rode through, and in so doing lost his bundle of clothes in the river. Thus he rode all the way to Windhoek in just his underpants. When he showed up at his meeting, he was dressed in his fanciest dress suit – the only clothing he could find in the room he kept at the Kaiserkrone Hotel – as if nothing was the matter.
Foolhardy he may have been, but he also spent a great deal of time being involved in the community of farmers around Maltahöhe. In fact, he was instrumental in establishing a hospital there for local farmworkers. He also requested the Catholic Mission to send a school teacher to Duwisib to instruct the many workers' children on the farm, even though he himself was not Catholic. He made part of his own land available to the mission and built a church there. 
Exciting plans and plot-twists for the Von Wolf couple during WWI.
The von Wolfs were a bit of a crazy pair. Jayta Humphreys, the wealthy American heiress, chose to leave her life of luxury behind and follow her husband to an unknown country in Africa. Apparently Jayta loved playing pranks on her friends and family, especially her husband, who was once served a crow for dinner. Shot and cooked by Jayta herself.
The couple was travelling by ship to Germany when the First World War broke out. Not to be seized by the British the ship changed course and docked in neutral waters off the coast of Brazil. However, German nationals were nonetheless interned, and the ship seized. Juta, as an American citizen, was able to get her husband out and sailed on to America. And that's when they began a dangerous journey back to Germany. 
From the US, the two sailed to Europe. Stopping in Spain the Von Wolfs elaborately enacted Hans Heinrich's disembarkment leaving his wife behind. Secretly, though, he slipped back and hid under Jayta's bed. 
For the rest of the journey, which included surprise searches for stowaways and a two-week detainment of the ship by the British, the couple managed to keep Hans Heinrich's presence undetected. The captain is said to have noted though that suddenly, Mrs von Wolf "seems to be drinking like a fish!" While her cabin was routinely searched, no one ever thought to look under the bed, and Jayta and Hans Heinrich made it to neutral Holland and from eventually safely to Germany. 
Von Wolf then joined the army and was killed in battle. Jayta eventually moved back to America, never to return to Duwisib. In her later years, when asked about her time in Africa, she would remark, "That was an interesting experiment."
Other fun facts:
In those days, there was a "shortage" of European women in the colony. Twice, the Von Wolfs arranged for a young woman to travel from Germany to Duwisib via Lüderitz, to take the position of housekeeper at the castle. And twice, on arrival, the couple was told that the lady in question could not take her position as she had become engaged en route. Finally, at his wits' end, Von Wolf directed his agent in Germany to find him a "hunchbacked woman with a squint" to fill the position. The agent then sent a hard-working young woman who wore extremely thick glasses. Nonetheless, one day, though, the local smithy showed up at the house to ask for her hand. 

An oil painting of

German Crown Prince William still hangs in the castle, most probably from Jayta's step-father, who was the American consulate in Germany and a personal friend of the Crown Prince.

Wilhelm Sander was the castle's architect, who is known for designing the three castles and the Gathemann building in Windhoek, as well as the old Swakopmund Railway Station. 

The Von Wolfs' furniture still stands in the castle and most are antiques from the 18th and 19th centuries.

The name Duwisib might be a misspelling of a Nama word,

duwiseb

,

or possibly of

dubusib

, which means "roaring whirling water hole".

There is a large Rhino rubbing stone on the farm, a testament to the large number of black rhino once found in the area. Such stones are smoothed by years of being rubbed against by rhino flanks.