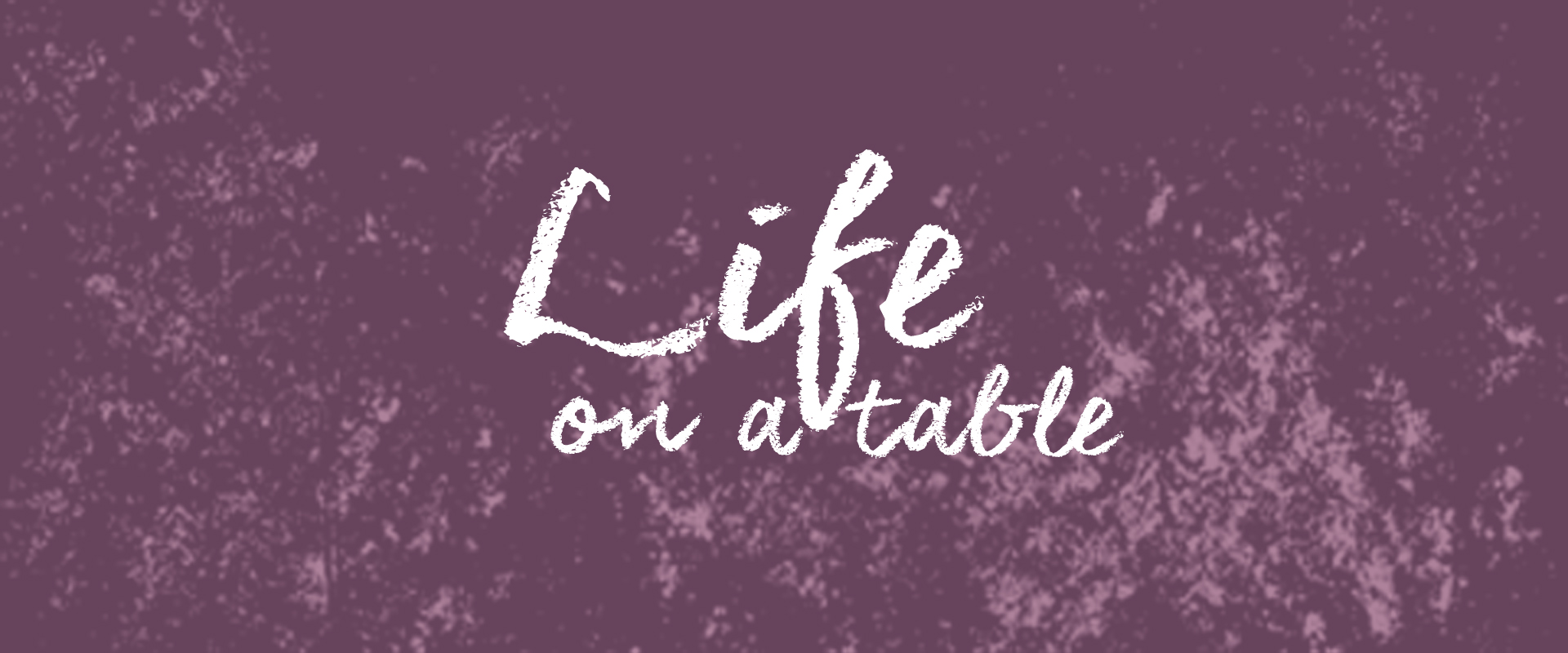 Life on a Table recipe #51 – Quick scones
August 10, 2016
Tangled up in blue – Kingfishers of Namibia
August 11, 2016
Text by Tessa Clements
| This article was first published in the Flamingo March 2008 issue.
"You're going where?" I heard whilst fiddling with my corseted dress and battling the onset of nerves. Our registrar seemed both surprised and quietly impressed when I told him our destination for our honeymoon, which was fast approaching.
F or many newlyweds the appeal of an idyllic tropical honeymoon island is too much to ignore after months of hardcore wedding planning. And who can blame them? But we wanted a honeymoon with a difference. Romance, yes. Great weather, yes. Relaxation, yes. But we also wanted wildlife on every corner and some hearty African adventures into the bargain. So we decided on Namibia – where we could venture into unknown terrain and explore a land of desert, national parks, canyons and the mysterious Skeleton Coast.
With a plan to cover as much ground as possible in four weeks, we decided to hire a car and embark on an African road trip of a lifetime. At roughly three times the size of Britain, it's quicker to hop around Namibia on short flights, but we wanted to see as much of the country as possible and really soak it all up. So with a car ready and waiting at Windhoek Airport, map in hand and accommodation booked we set out in search of lions, sand dunes and adrenaline rushes.
One of the most romantic sights of Namibia is the sea of sand dunes in the 85-million-year-old Namib Desert. Best explored from the clouds, we indulged in a scenic flight from Swakopmund to view the vast stretch of dunes carved along the western coastline. Squeezed tightly into the back of a six-seater Cessna plane, we swooped over the shifting sands, snapping away at the deep reds and oranges cast by the dancing sunlight. It's not a ride for the faint-hearted and your nerves may not thank you if the pilot decides to bank the plane 90 degrees as he turns around – but coming face to face with a Cape fur seal soon helps to overcome the fears.
Riding high above the magic of the desert ocean is an addictive sport, so we booked ourselves on a hot-air balloon ride over Sossusvlei to continue our sky-high adventures. Rising gently as dawn breaks over the desert is one of the most peaceful and calming moments I have ever experienced. We watched the skill of our pilot gliding us along the pockets of wind and stared in awe as he landed us neatly on the top of the trailer before serving up a champagne breakfast fit for a king. Caught by the desert bug, we couldn't wait to get closer and race around them on quad bikes. With the excitement of walking though fresh snow, we revved our bikes over glistening dunes, kicking up clouds of golden dust in our wake. Not generally a fan of roller coasters, I was horrified to hear the instructor urging us to get ready for some rollercoaster action. Skidding and bumping our way up and over the crest of dunes was truly invigorating and beat the more serene option of sand boarding. Whether you want to walk them, fly them, ride them or slide down them on your bottom, the dunes can certainly satisfy most cravings for action.
Photo ©Paul van Schalkwyk
Photo ©Paul van Schalkwyk
Photo ©Paul van Schalkwyk
The great thing about honeymooning in Namibia is that you really feel like you have the place to yourself. On our drive up to Etosha we spotted more warthogs, baboons and giraffes than tourists. The busiest place we encountered was a zebra crossing in the park – and again, no people – just zebras.
At over a hundred years old, Etosha is a well-established national park and offers a credible experience of African wildlife – even for us safari novices. Choosing the self-drive option, we were able to spend some quality time together driving the gravel roads from Andersson Gate spotting wildebeest, gemsbok and elephant amongst the smaller springbok, jackal and model-strutting Secretarybird. We were also entertained by a scared ostrich dancing manically in the road in front of us until she realised one skip sideways would see her off the road and out of harm's way.
Despite many close encounters with various furry friends, we were obsessed with finding lions and rhino so followed in the footsteps of documented cub sightings. Whilst there are normally plenty of lions in the park, they managed to escape our searching eyes on this occasion, although cheetah-feeding back at our lodge gave us a unique chance to get up close and personal with some big cats. Standing barely ten feet from a tree with lumps of raw meat swinging from the branches like Christmas baubles felt surprisingly normal – until the cheetahs shot out of their enclosure, chasing each other to their dinner, snarling and creating a dust ball with the onslaught of speed.
Determined to experience as much of Namibia as our four weeks would allow, we ventured south to the old diamond-mining town of Kolmanskop. Having purchased a special sunrise photo permit, we walked around the abandoned sand-filled buildings, capturing the soft pink glows of the rising sun and soaking up yet another tourist-free moment.
Heading into our final week, we reached the rocky heights of one of the most impressive natural beauties of Namibia, the second biggest canyon in the world. The Fish River Canyon offers impressive hiking opportunities for those with enough stamina to complete the 80-kilometre five-day trek. With the excuse of not enough days and an absence of hiking boots, we opted for the easier option of peering over the viewpoint, conserving energy for some canoeing on the Orange River further south. Gently gliding along the river following flocks of pelicans and spotting spoonbills from the balcony of our river hut was a tranquil end to our Namibian adventures.
We may not have spent our days relaxing by a pool peering over our book at a tropical landscape, but we had a magical, romantic and exhilarating honeymoon in a country that got under our skin and left us wanting more.
At the time of print Tessa Clements was a freelance journalist who lived in London and wrote for UK travel magazines and websites.
Tessa Clements and her husband on their honeymoon in Namibia.
Photo ©Paul van Schalkwyk