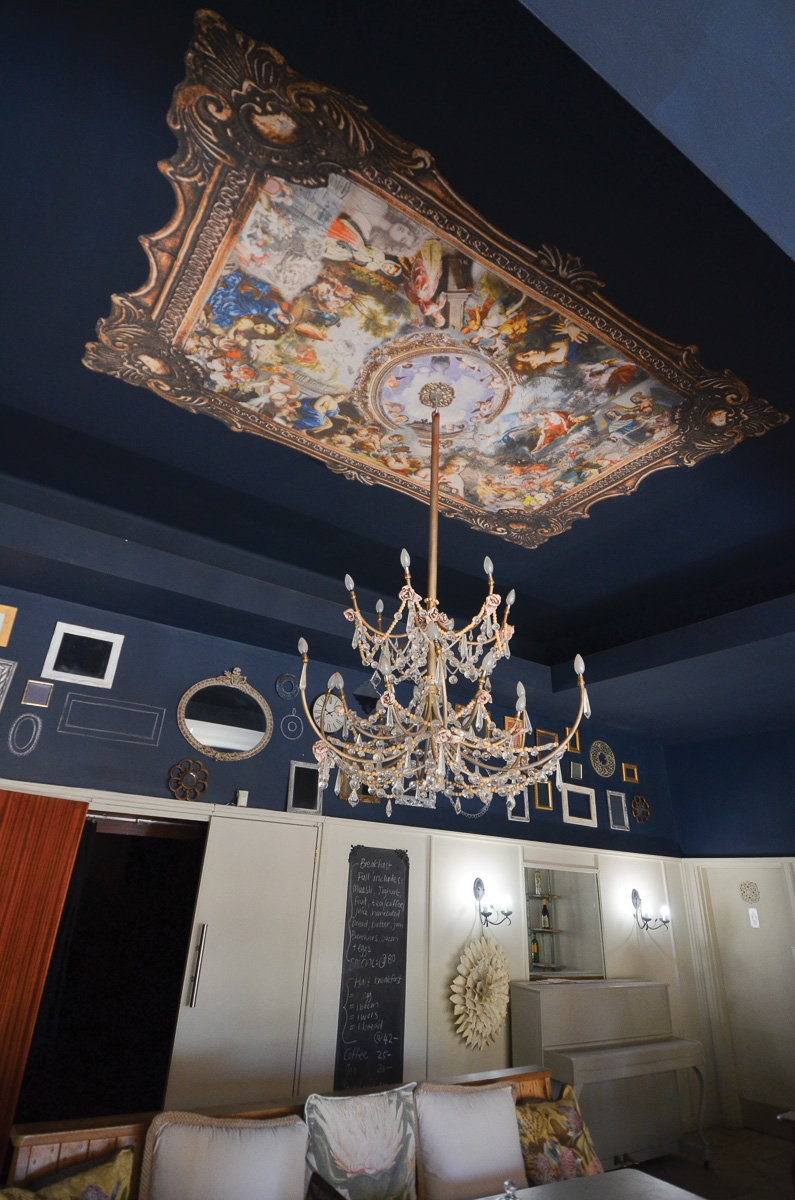 Teaterhuis: A night at the theatre
January 10, 2020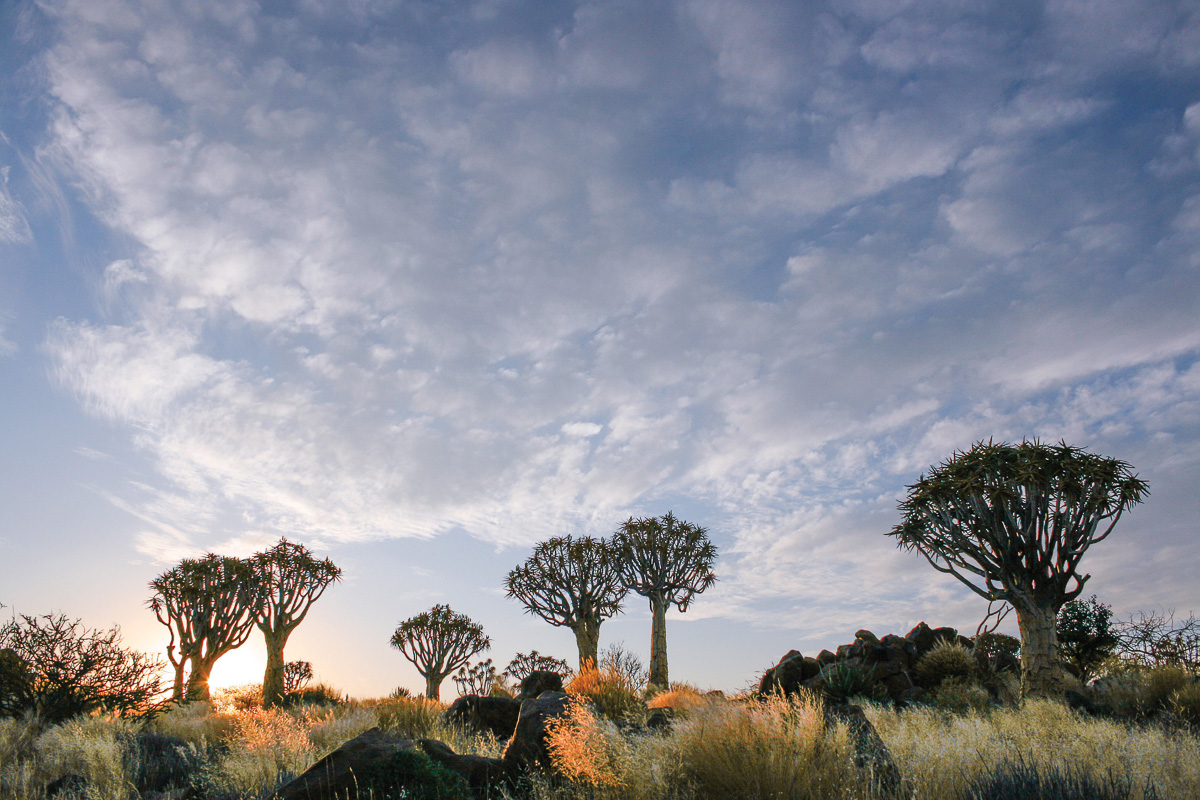 A Spine Quivering Sunrise
January 13, 2020
The most memorable experiences in Namibia
Text and Photographs Elzanne McCulloch
When I was little my favourite place in the whole world was a shepherd's tree just outside our yard. My brother and I once spent days building a treehouse in the massive tree. Our necks craned skyward as we peered up at its lofty branches. I was 9, he was 5. Our "treehouse" consisted of a couple of wooden planks balanced amongst the branches. I later realised that it was only massive to us. Today, two decades later, I still look at the tree with fondness. I have to duck my head now to avoid bumping against the very branches that once seemed so lofty. And though the scattering of the sun's rays through the textured canopy still seems otherworldly and beguiling, my towering fantasy tree is rather diminutive in the reality of adulthood. The world is so much bigger when you are small.
It takes a special place to recreate that feeling in adulthood. To make you stand and stare at something in absolute wonder. A moment that makes your realise exactly how small you and your problems are in the grand scheme of things. A reality check that physically manifests itself as an instance in which you finally perceive that you are but a blip on the universal stage.
I've found that feeling here in Namibia. Many times. Standing at the base of a towering dune. Looking down upon a valley from where the horizon-bending vantage stretches to infinity. Glimpsing life where it flourishes in an unyielding, weather-tarnished landscape.
Feeling small can be the most wonderful freedom.
I'm sure we all had those life-altering experiences as kids. When the world seemed larger than life and the moment ingrained itself on our malleable young minds and hearts. Though at a young age everything seems large, grandiose, spectacular. What was it for you? Disney World, your first visit to a metropolis, an ancient cathedral? What if that moment is experienced when standing atop a mountain of sand with a quietly wondrous desertscape as far as the eye can see. Or staring at the fathomless abyss of an enormous canyon. Eerie desolate valleys haunted by desert-dwelling giants. Every full moon a supermoon. A glittering pink sunset melting behind mountains as the harsh glare of day mellows into twilight. A place of myth and mystery, yet way more real than Disney. Would that moment imprint itself on your mind now, as an adult? Now just imagine it through a child's eyes…
That is what Namibia has to offer – a fantasy brought to life, moments and places bigger than the mind can imagine and the heart can fathom. Here is my list of the most magical, and worthy, experiences I've had while travelling through Namibia. From the southern stretches to the far northern hinterlands and hidden corners in between. Give your kids the gift of experiencing the magnitude of Namibia's majesty. So that one day, when they return, they can smile in wonder that their magic tree has not shrunk while they were busy "growing up". The beauty of their memories will ring true.
KOLMANSKOP
A ghost town without the haunting, Kolmanskop on the outskirts of the south-western town of Lüderitz saw its heyday at the turn of the last century when diamond mining in the area led to an economic boom. Rising from the desert sands like fresh sprigs in spring, the town with a hospital that boasted the first x-ray machine in southern Africa, a town hall complete with huge ballroom, shops, a bowling alley and a residential quarter with luxurious mansions, did not stand the test of time. As the diamond fields in the immediate vicinity dried up, Kolmanskop's entrepreneurial population moved on with the changing winds. Today, the sands have reclaimed much of its former glory. The eerie way in which the desert is slowly blanketing the old German architecture is not only a fascinating piece of history but also an enchanting experience. Wander among the old buildings, but be prepared – you will get sand in your shoes, and in your face, too, if the persistent wind insists on howling. The spooky hospital with its long central corridor will most likely give you the heebie-jeebies. If you do come upon a ghost he will probably be friendly, he died rich after all. Nod and send him on his way with guten Tag.
FISH RIVER CANYON
It feels like standing at the edge of the world. Stretched out below you is carved earth shaped over millennia by wild water, wind and other elements. This is the second largest canyon in the world, by far the largest in Africa, and it is Namibia's most spectacular geological marvel. If you're adventurous at heart a day visit will leave your appetite teased and your heart yearning for more. Perhaps next time you will book and plan far in advance and venture down into the canyon with a group of fellow adventurers for a 5-day hiking experience. Take a picture for now, and start planning for when the kids have grown a bit more and need to burn some of that excess energy.
NAMIBRAND NATURE RESERVE
The Namib Desert is the oldest desert in the world. Its towering sand dunes and abundance of life adds to its fame and special character. Adjacent to Namibia's Natural UNESCO World Heritage Site, the Namib Sand Sea, is one of the largest private nature reserves in Africa. A dark sky reserve and landscape-level conservation phenomenon, this amalgamation of former private farms is today the epitome of nature preservation. Home to luxury lodges such as Wolwedans, adventure tourism operators such as Tok Tokkie Safaris and Namib Sky Balloon Safaris, and environmental education with NaDEET, NamibRand is a conservation dream come true. Fall in love with the dramatic red sands and unending landscapes that entice visitors from all over the world.
ETOSHA
My grandparents lived here for many years, managing Okaukuejo Camp. My father spent the holidays of his high school years counting game with the park staff. My aunts got married in Etosha in a beautiful double-wedding ceremony, the vintage photos of which remind me of a scene from Out of Africa. My grandmother's ashes scattered at her favourite waterhole… Besides the personal connections, Etosha created some of my earliest memories of travelling Namibia. It's a wild wonder. Teeming with game, birds and the beautiful contrast of savannas, woodland and the stark white pan. Etosha National Park will forever be a favourite. Sightings of elephant, rhino, lion, cheetah, plains game, giraffe and countless more are what built some of my dearest memories to this day. Like snapshots ingrained. I have yet to visit the park without another host of precious new memories to take home with me. Old and new, they have shaped my love for safari, nature and wildlife.
SKELETON COAST
The infamous Skeleton Coast. The Land God Made in Anger. A stretch of treacherous coastline that has seen the demise of many over centuries. It is estimated that over 1000 wrecks of ships and other crafts are strewn along its foggy beaches. Inland, the northern stretches of the Namib Desert are home to wildlife such as elephant and the now famous desert lions. The weather is very seldom 'nice' and the words harsh and inhospitable are not just adjectives used overzealously. Yet… there is a magic to the 'nothingness'. The remoteness. The notion that for kilometres on end there is nothing but sand, drastic landscapes and creatures that survive in spite of all odds. It is not easily accessible, with tourism options limited to visiting NWR's Torra or Terrace Bay, the wonderful new Shipwreck Lodge or exploring the region with an operator such as Skeleton Coast Safaris. It's hard, but it's worth it. So very worth it. I hope you get lost in the uniqueness of the Skeleton Coast and appreciate the fact that very few such places exist in the world.
ETENDEKA
A walking adventure like no other. Spend your days hiking through the harsh and enthralling landscape of Damaraland, where desert-adapted wildlife abounds, and your evenings sleeping under the inconceivable grandeur of Namibia's night sky. Etendeka Mountain Camp's Overnight Walking Trail is probably the most immersive experience you can have in the wild untouched hinterland of the Kunene Region. Unpretentious, nature is the star of the show here. There are no frills, and that is what makes the experience so heart-warming. This guided adventure into a unique and remote conservation area will remain in my 'top experiences' list. It's just you and nature out there, and the 'realness' of it will astound you. After having explored much of what Namibia has to offer in my very fortunate role as a travel writer, this is the one experience that left me in awe of its authenticity. I cannot compare it to anything else, and would not want to try.
BWABWATA
Elephants amble through the forest. A lark chants in the background. Baboons sit dreaming in the canopies. A hamerkop flies south. And all the while you're surrounded by the song of nature that never falls silent. It's green and that's strange, because Namibia so seldom is. But the lushness and the water that flows in the Kwando River embodies life, and there is so much of that in Bwabwata. A people's park it was dubbed. Communities and wildlife co-existing. It's not always harmonious, but many are working tirelessly to help bring it closer to a space where conservation and humanity can thrive – together. Camp in the wilderness or enjoy the luxury of Nambwa Tented Lodge or Kazile Island Lodge, the only accommodation establishments found within the park. A river cruise or a game drive will imprint itself in your memory bank. And along the banks of the river the sight of hundreds of migrating elephants will take your breath away. This is not like the rest of Namibia, and the juxtaposition is splendid. Namibia's Zambezi Region, and especially Bwabwata National Park with its teeming wildlife and birdlife, is worth every second you allot to it on your Namibian adventure.