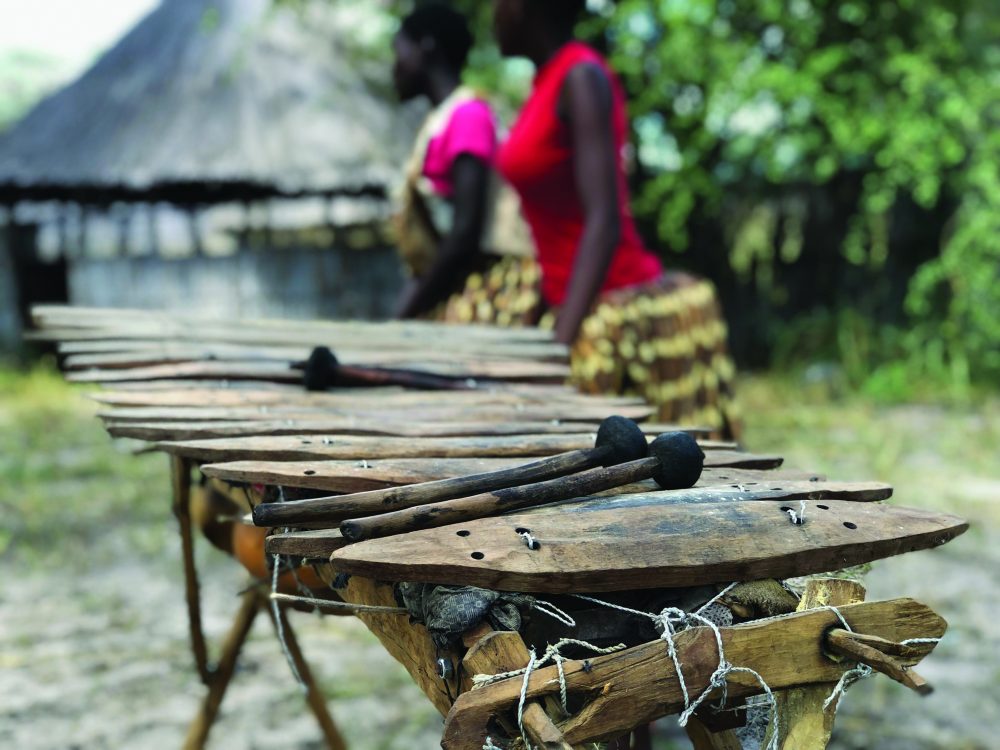 The Story of Culture, the Captain and a Chief in the East
July 4, 2018
Zambezi Classic angling competition 2018
July 9, 2018
Text Annelien Robberts

Photographs Paul van Schalkwyk
From towering sand dunes and ragged mountaintops to canyons carved deep into the earth and underground lakes, lush tropical vegetation to searing deserts, dry riverbeds to oases in the truest sense of the word. From the cold Atlantic Ocean to perennial rivers and floodplains, thundering waterfalls to the silence of the savannah grasslands. The landscapes of Namibia have inspired many who have had the privilege to set foot on this land. A source of life and livelihood, it is the land of immense diversity. Where you will find incomparable sunsets and space for the soul to breathe. It is the place we call home.
Unfortunately, as our modern world's headlong rush in the name of development coincides with an ever-increasing human footprint, the planet has reached a scale of impact that requires us to take large-scale measures. Despite actions taken, conserving microhabitats is no longer sufficient, which called for a different take on conservation. Consequently, landscape-level conservation was initiated – restoring the landscapes to what they once were. 
WHAT IS LANDSCAPE CONSERVATION?
We might need to look at the definition of a landscape first. A landscape can be defined as a large piece of land (measured in km²) comprising more than one type of habitat and often in combination with manmade elements, for example agriculture or tourism companies. Within a landscape, all these different resources serve different purposes, although they essentially remain interconnected. This means that what happens in one part of the landscape can affect another part.
Landscapes do not only promote the expansion of a biodiversity conservation area's range, but also the restoration and enhancement of the productivity of land so that fauna and flora can flourish in their natural settings. It should be productive in line with the land use suited for that specific area.
As local users in a landscape are likely to have diverse needs and interests, landscape conservation is all-encompassing. Its design is centred around different forms of conservation such as state-protected areas, private protected areas, communal conservancies, commercial conservancies and many more.
This is where the NAM-PLACE Project comes in. 
THE "WHO" OF THE PROJECT 
The Namibia Protected Landscape Conservation Areas Initiative (NAM-PLACE) Project was established by Namibia's Ministry of Environment and Tourism, funded by the Global Environment Facility and administered by the United Nations Development Programme. 
THE "WHAT" OF THE PROJECT 
The five-year project (2011 – 2016) was designed to lift the barriers and promote the establishment of a large-scale network of protected landscapes. An additional 15,550 km² of land has been brought under protected landscapes management in order to address imminent threats to habitat and species loss. 
An increasing capacity to collaborate across boundaries at a regional scale meant that the project enabled the creation of innovative support structures and mechanisms to preserve and protect valued landscapes, provide vital ecosystem services, and create resilient communities. 
THE "HOW" OF THE PROJECT 
The initiative selected five landscape pilot sites: Mudumu Landscape, Greater Waterberg, the Windhoek Green Belt, the Greater Sossusvlei-Namib, and the Greater Fish River Canyon Landscape. Each landscape comprises an existing state-protected area (National Park) at the core. It further includes adjacent communal conservancies and private reserves or land areas with shared biodiversity management objectives and frameworks and compatible land use. 
The project focused on developing strategies for land uses in areas adjacent to existing protected areas and making sure that these are compatible with biodiversity conservation objectives. Within each landscape various activities are carried out that are intended to contribute to the greater economic scheme of things. 
SPACE IS A LUXURY, OR IS IT A GIVEN? 
As the late Albi Brückner once put it: "If Africa's wildlife is to recover and survive for another millennium we need to invest in its future by increasing the size of existing national parks and private reserve areas to encompass complete natural systems." He further added that "The ultimate dream of a Greater Namib Wilderness is an area with a minimum of fences in which former game migration routes have been reopened as far as possible, with the natural flora sufficiently recovered to allow the reintroduction of game species that once occurred there naturally." 
However, despite fences falling and landscapes growing within the 5-year time frame, funding had a set expiration date. Progress of landscape-level conservation undeniably slowed down, if not came to a complete halt. While the Greater Sossusvlei-Namib Landscape is a great example of taking the cue and pursuing the ultimate conservation dream, everyone has not followed suit. Conservationists are dreaming big, but many challenges remain beyond a shadow of a doubt. In most parts of the world space has become a luxury, but Namibia still takes pride in its wide open spaces, unspoiled natural beauty and free-roaming wildlife. If there is one place in the world where this dream is attainable, is it not in Namibia? 
Greater Sossusvlei-Namib Landscape
State-protected area: Namib-Naukluft Park Private reserves: NamibRand Nature Reserve.
Habitats: Namib Sand Sea, the Naukluft Mountains, the coastal lagoon of Sandwich Harbour, the inland vleis of Sossusvlei and Tsondabvlei.
Greater Waterberg Landscape
Core conservation area: Waterberg Plateau Park.
Communal conservancies: African Wild Dog Conservancy, Okamatapati Conservancy, Otjituuo Conservancy, Ozonahi Conservancy.
Freehold conservancy: Waterberg Conservancy
Greater Fish River Canyon Landscape
Core conservation area: Fish River Canyon
State-protected areas: Ai-Ais Hotsprings Game Park, Naute Recreational Resort
Private reserves: Gondwana Canyon Park, Canyon Nature Park
Transboundary Reserves: Richtersveld National Park
Mudumu Landscape
Core conservation area: Bwabwata National Park (Kwando Core Area)
State-protected areas: Mudumu National Park, Nkasa Rupara National Park
Communal conservancies: Balyerwa Conservancy, Dzoti Conservancy, Kwandu Conservancy, Mashi Conservancy, Mayuni Conservancy, Sobbe Conservancy, Wuparo Conservancy
Community forests: Kwandu Community Forest, Lubata Community Forest, Masida Community Forest, Sachona Community Forest
This article was published in the Winter 2018 edition of Travel News Namibia.