Life on a Table recipe #182 – Lady of the night's pasta
October 6, 2016
Namibia's rarest wildlife gem
October 11, 2016
The best way to experience the heart of the Namib Desert is with a hot air balloon safari.
Situated in the heart of the Namib Naukluft Park, Sossusvlei, one of the fascinating landscapes in Namibia, is a photographer's dream. Gigantic orange dunes, dramatic shadows, undulating plains and rocky mountains create a magical kaleidoscope of colours and shapes.
Here, in the oldest desert on the planet, amazingly adapted animals and plants come together to form one of the most visually stunning ecosystems in the world.
Watching the spectacular sunrise over this magnificent landscape from a silent hot air balloon is the experience of a lifetime, never to be forgotten.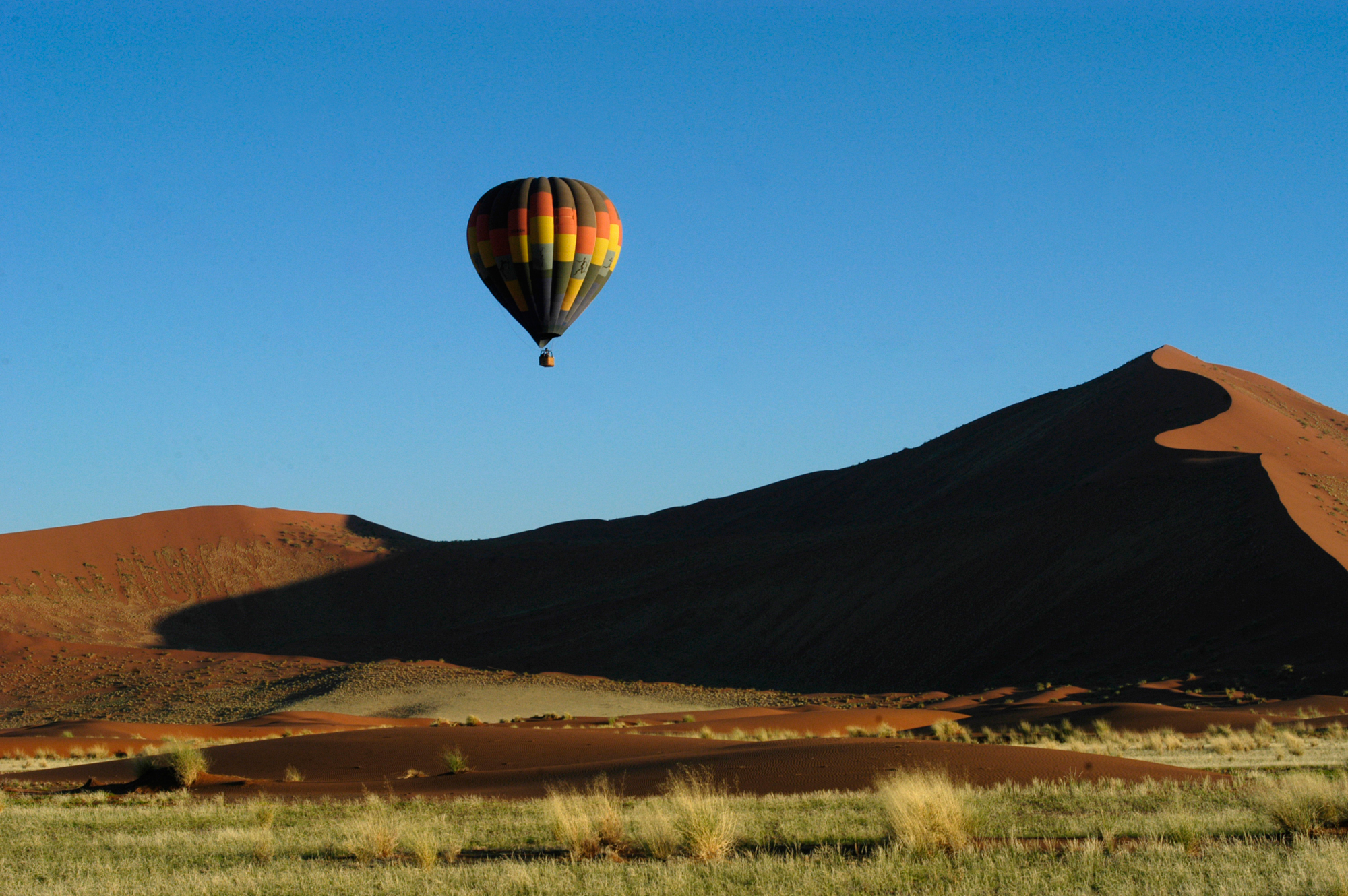 Contact
Tel (+264 63) 68 3188 | Cell (+264 81) 304 2205 | Fax (+264 63) 68 3189 | PO Box 5197, Windhoek | Email: info@namibsky.com | Web: www.namibsky.com