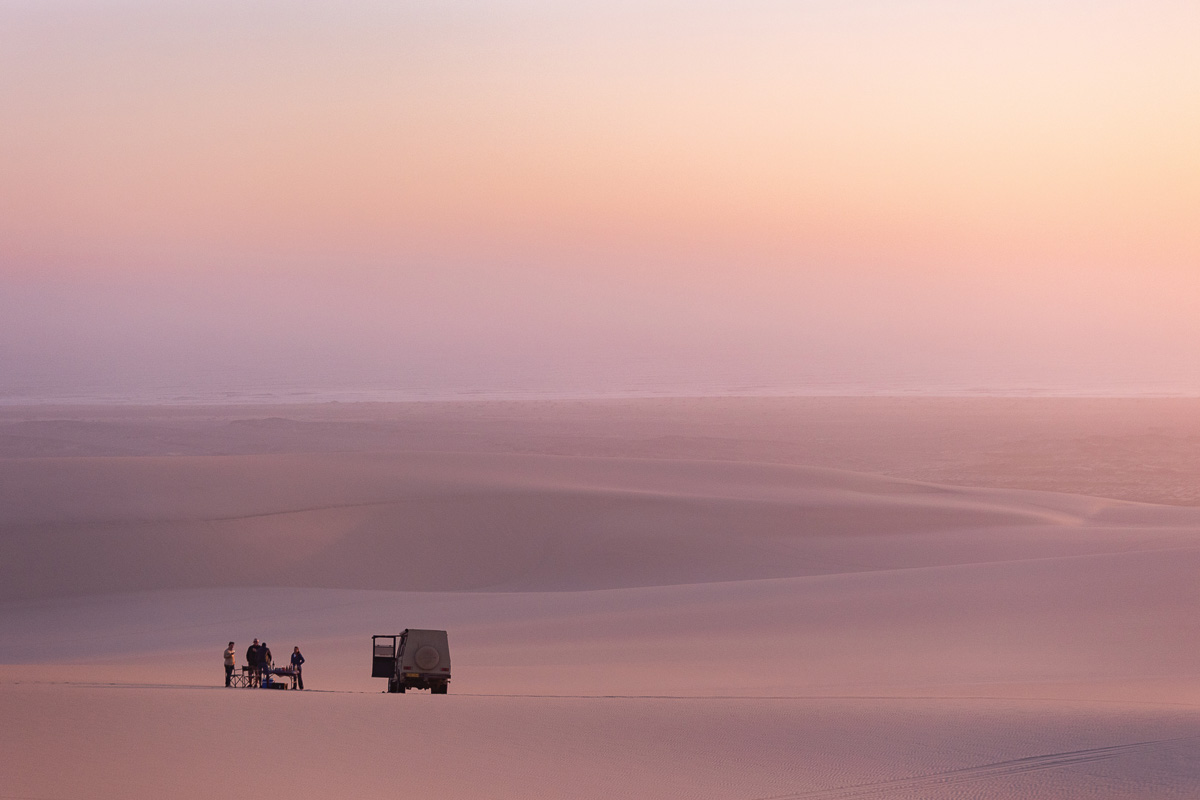 A journey into the infamous Skeleton Coast
October 7, 2021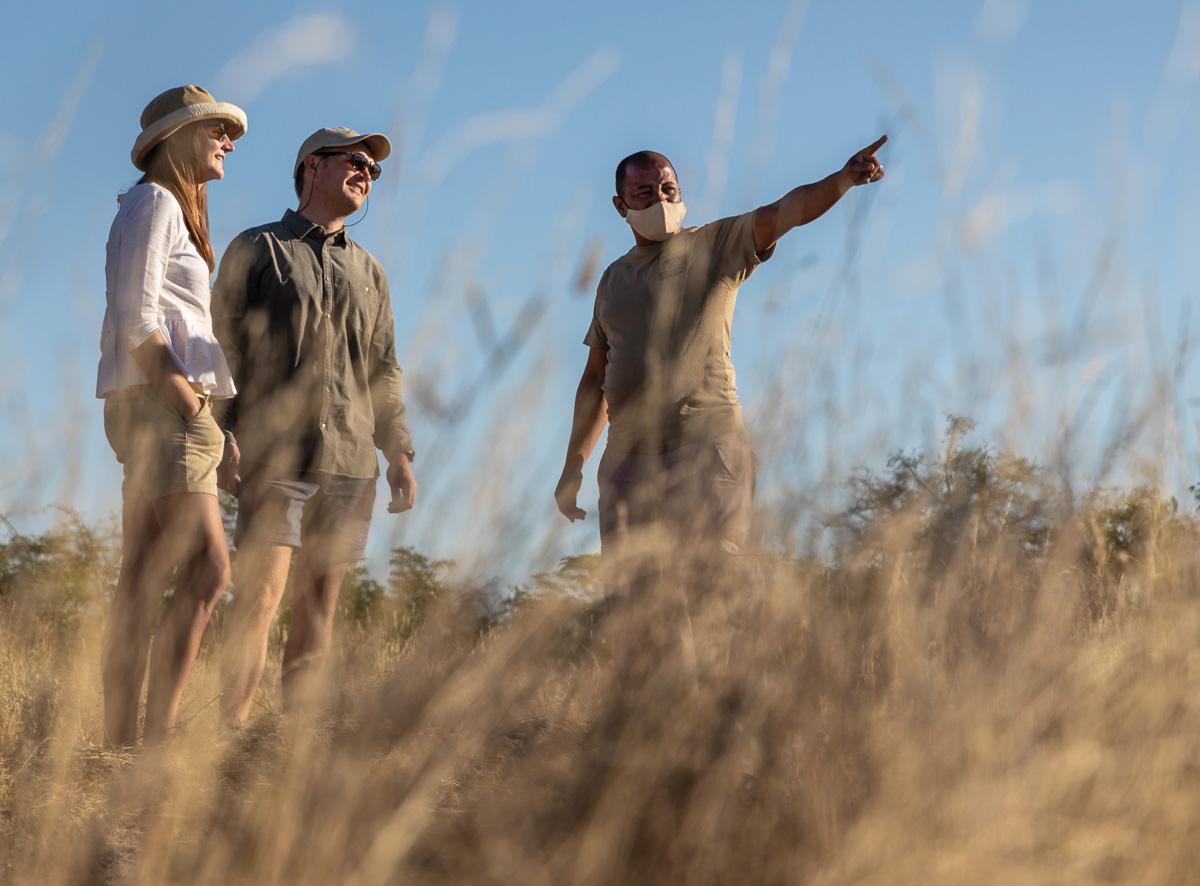 A Bushland Retreat at Etosha Oberland
October 26, 2021
Namibia's coastal strip is full of riveting adventures for visitors to enjoy, but the shopping and culinary experiences don't disappoint either! Both Swakopmund and Walvis Bay have quaint and sometimes hidden gems when it comes to shops and restaurants.
Fork 'n Nice
Fork 'n Nice is a yellow food truck in Swakopmund. Very popular, so expect to wait a little before your order is taken. You genuinely cannot pick anything wrong from this menu, the pulled pork is heavenly soft, the flavoursome chicken is grilled to perfection, the calamari is fresh and crisp and the Cuban sandwiches are a delicious mouthful. Once your order is placed you can take a walk along the path upon which the waves are crashing. Nothing like breathing in a little ocean air while you're waiting to feast.
Trendhaus
Situated in the courtyard next to Otto Günther in Swakopmund, Trendhaus is a vibey, daily market. Almost a one-stop shop for tourists when it comes to souvenirs and gifts, there are beautiful items made in Namibia, from jewellery, handbags and rugs to pieces crafted from wood and leather, and so many other special keepsakes. While tourists will enjoy browsing their way through Trendhaus, locals also visit the centre weekly for restocking on fresh produce and when their home decor needs a little sprucing up. For the pantry there are flours to infinity, all the nuts and seeds, fruit and veg – the freshest – and it's always an outing to visit Trendhaus.
Habitat and Stillhouse Atlantic Distillery
When homes need more than just a little sprucing up, Habitat Home Decor is the mecca of decor and creativity, and if nothing else, just a whole lot of inspiration. Expect to see furniture and home features that most probably resemble something you have saved on your Pinterest boards, and everything goes with you as a pick-me-up and tasteful addition to your home.  Stillhouse Atlantic, a proudly Namibian gin distillery, is situated right next to Habitat Home Decor. Stillhouse boasts a range of different gins and also produces a cold brew liqueur. Definitely a piece of Namibia that deserves to be taken home with you. In the same centre in Swakopmund's industrial area you can visit Two Beards and a Saint. Paging through the extensive coffee menu it can easily take you more than ten minutes to choose your caffeine.
Bar Zonder Naam
You have shopped till you dropped or need to unwind after an adventurous day? The next stop is a charming little bar with an ambience. Bar Zonder Naam has an effortless way to refresh you on even the hottest days, but also warm you up when it feels as if the coastal mist is enveloping your heart. This bar is a place with an atmosphere of comradery, as the sounds of friendly, easy-going conversation fills the air at the end of every work day, and during the whole weekend. Be sure to visit this little gem.
Godenfang
In neighbouring Walvis Bay are another couple of must-visit restaurants, specifically Godenfang. Translated from a German dialect, the name means "good catch", as it was a fisherman's home just 50 metres away from the sea. Today, you can't see the ocean or the lagoon from the restaurant, but nevertheless it is one of the most picturesque joints at the coast. An emerald green exterior captures the eye, and inside the walls transform to a very soft olive-green, grounded by beautiful wooden floors. A stylish, cosy farmhouse interior. The very upbeat, constantly changing menu is certain to delight, from Taco Tuesdays to overnight pork pots, extensive pizza choices and everything in between.
Walvis Bay's Waterfront
Be prepared, the Walvis Bay waterfront near the harbour is on the smaller scale of waterfronts. Instead of a massive mall with big-brand retail tenants, you will find several restaurants where seafood is at its freshest, beer at its coldest and the road-side crafts are as local as can be. The waterfront is also the departure point for the various  half-day catamaran cruises. TNN
More to explore at the coast
Walk to the Mole in Swakopmund. It shelters a popular beach safe for swimming, and it is lined by

 

ice cream shops and three restaurants. Next to the beach is a children's playground.
Enjoy beers and schnitzels at a lively and rustic restaurant – Altstadt in Swakopmund.
Anchors Restaurant at the Walvis Bay waterfront is known for the most delectable seafood and stunning views.
An amazing sunset spot is the Sky Bar at the Bay View Resort in Langstrand.
Seek out Strand Hotel in Swakopmund for the most relaxing massages in the garden terrace rooms.
Text & Photographs
 

Ena Visagie