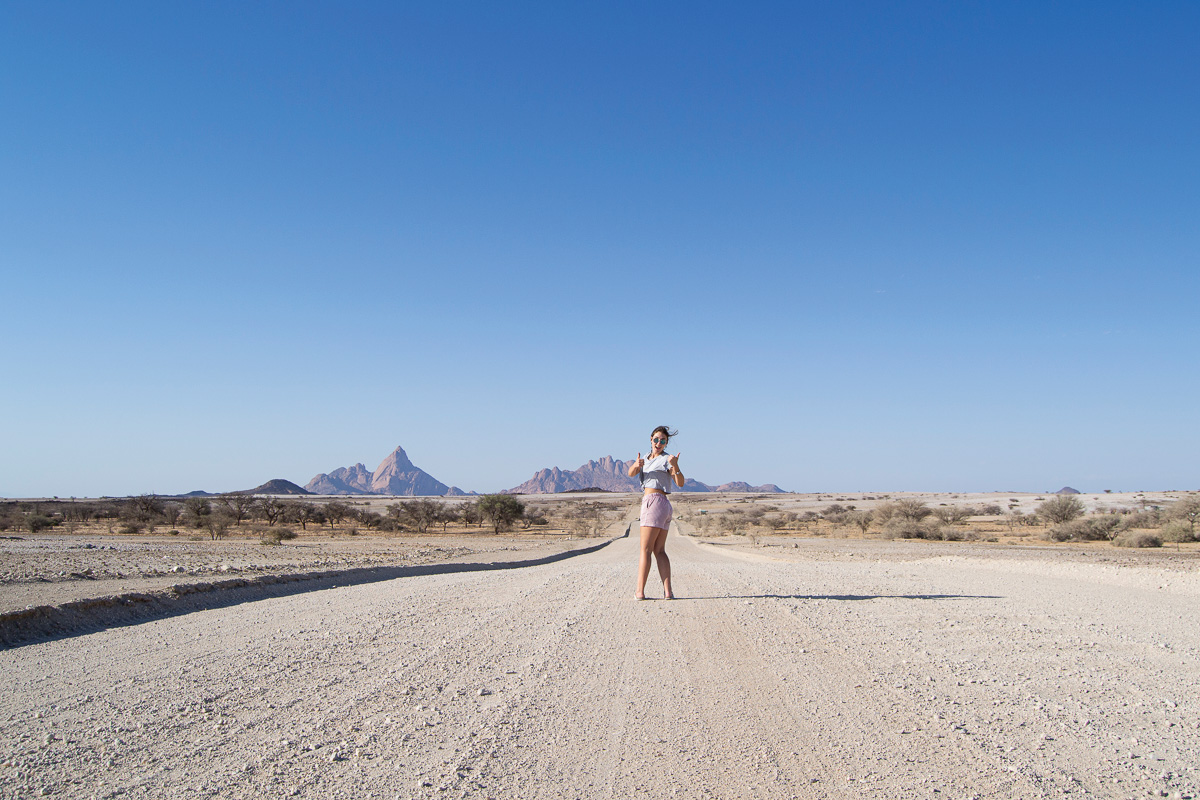 Namibia on a student budget
March 4, 2020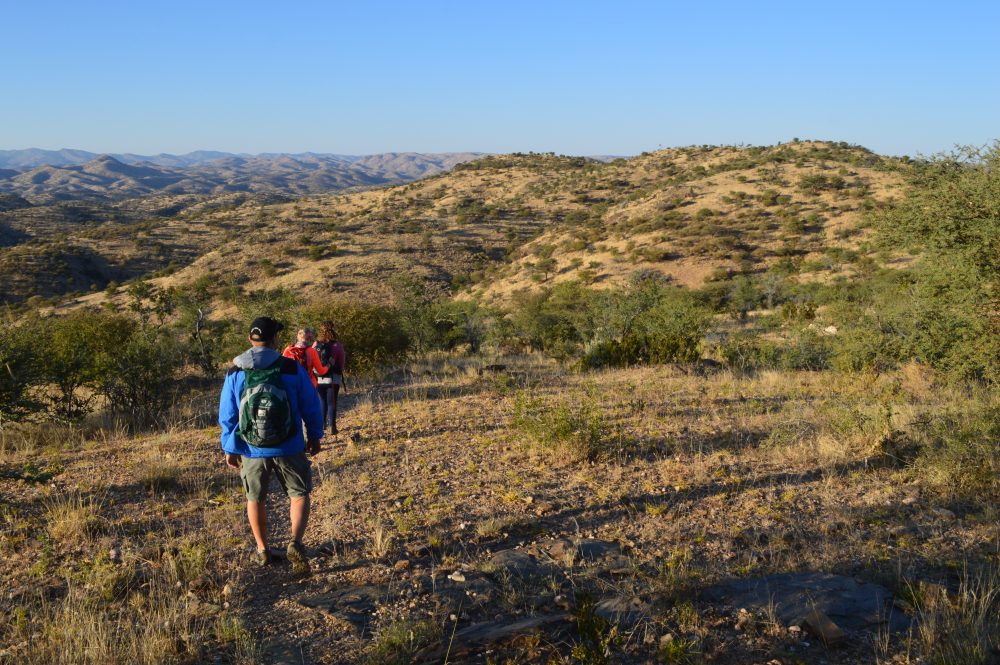 Tackle the Rooibos Trail
March 5, 2020
The Cheetah Conservation Fund is a one-of-a-kind place. Located near Otjiwarongo in central-north Namibia, CCF is a full-scale conservation NGO working to save the cheetah and its ecosystem.
Laurie Marker invites Namibians and international guests to visit CCF 364 days of the year.
From day visits to overnight stays at our eco-friendly Cheetah View Lodge or the exclusive Babson House, at CCF you can see first-hand what it takes to save a species. Our visitors enjoy watching our Ambassador Cheetahs at the Cheetah Run and our Livestock Guarding Dogs at our Model Farm. Additionally we offer daily activities such as a personally guided tour around our centre and Cheetah Museum, daily feeding of our orphaned non-releasable cheetahs, and guided game drives to explore our Reserve. Our Research and Education Centre overlooks the picturesque Waterberg Plateau with many opportunities for photographing the surrounding wildlife. We are pleased to share our fresh homegrown and homemade foods at our café and we have a unique gift shop.
CCF's Research and Education Centre is the base of our conservation efforts to save cheetahs in the wild. The centre offers visitors the opportunity to learn about what we do, but the majority of our work is done where cheetah occur in the wild.
In 2020 the Cheetah Conservation Fund is celebrating its 30th year anniversary. CCF is a research, education and conservation institution dedicated to the long-term survival of the species. Interns, volunteers and staff, both local and international, work at the buzzing CCF facility that includes a full-time veterinary clinic and a genetics lab.
CCF's mission is to save the cheetah from extinction. This remains a difficult challenge due to ongoing indiscriminate killing of cheetahs by livestock and game farmers, habitat and prey loss and the illegal wildlife pet trade. The estimated wild cheetah population in Namibia is 1,400 adults and adolescents out of a world population of approximately 7,500. CCF supplies scientific data and information derived from observations to the Namibian government and governments of other cheetah-range countries so they may enact policies based on the most accurate, up-to-date information available.
CCF works closely with the farming community as 90% of cheetahs live outside of protected areas. The drought of the past two years has taken a toll on the wild cheetahs as well as the wildlife they prey on. Cheetahs prefer wildlife over livestock. In addition, farmers and researchers have reported many deaths of cheetahs caused by wild leopards, as leopard numbers have increased throughout the cheetahs' range in Namibia. And, cheetah cubs continue to be taken from the wild by farmers for pets, which is illegal. Many of these cubs are confiscated by MET and brought to CCF.
Livestock, rangeland and wildlife management are key to living in harmony with cheetahs and other predators. Strategies developed by conservation organisations like CCF, such as the advancement of conservancies, non-lethal predator control (including the use of livestock guarding dogs, and herd health and management) and integrated wildlife-farmland management, have been very successful. CCF shares these strategies with farmers in their programmes called Future Farmers of Africa (FFA), which aims at the reduction of livestock loss and stopping the killing of predators.
CCF promotes the use of specialised Livestock Guarding Dog breeds (Kangal and Anatolian Shepherds) to guard small stock. CCF's research has shown that farmers employing such dogs have reduced their livestock loss by up to 80% and even 100% of what they had before getting a guarding dog. Predators avoid areas where guarding dogs are patrolling or barking loudly.
As a top predator, cheetahs usually select the weaker, young, or slower or older game and thereby help to maintain a healthy wildlife population. Cheetahs also feed the veld. When they hunt, other carnivores such as jackal, leopard, birds of prey and vultures will also feed off a cheetah kill, thus reducing the need for these predators to prey on domestic animals.
CCF is launching a new base in the eastern parts of Namibia, in the Omaheke Region and areas around Okakarara, this year: the CCF East – Carnivore Conflict Support Base. That area consists of freehold, resettled and communal livestock and game farms. Farmers in the Okakarara communal conservancies and the north-eastern areas of the Omaheke Region experience conflict with the endangered African wild dogs, which they persecute and kill. With a global population of about 5,000 animals, the African wild dogs is one of the most endangered carnivores in the world. Namibia has about 300 African wild dogs. We need the farmers' help to stop killing cheetahs and African wild dogs, as both these species are experiencing a sharp decline throughout the country, and the farmers in fact agree.
CCF works with the Namibian government to implement programmes centered on farmers, school learners, job training and livelihood diversification, habitat restoration, eco-labelling, the advancement of conservancies, and non-lethal options for predator control. CCF has developed many free learning materials which include books and articles on reducing conflict with predators. For farmers who experience human-wildlife conflict we run a national 24 hour helpline to offer advice and assistance.
"We need the farmers' help to stop killing cheetahs and African wild dogs, as both these species are experiencing a sharp decline throughout the country, and the farmers in fact agree."
CCF continues to help conserve both the cheetah and the African wild dog by continuing with its FFA and school environmental education programmes, developing human-wildlife conflict mitigation tools, building relationships with farmers, as well as conducting ecology research of the carnivores. By assisting the farming communities with better rangeland management an increased biodiversity will help the balance between wildlife and livestock farming, in turn allowing coexistence between farmers and wildlife. Programmes for schools and farmers are also available at the CCF Centre and groups are welcome to visit.
For additional information contact ccfadmin@cheetah.org or info@cheetah.org or visit www.cheetah.org.